New arrivals list
|
List of articles
|
Annual list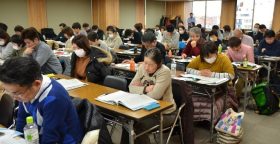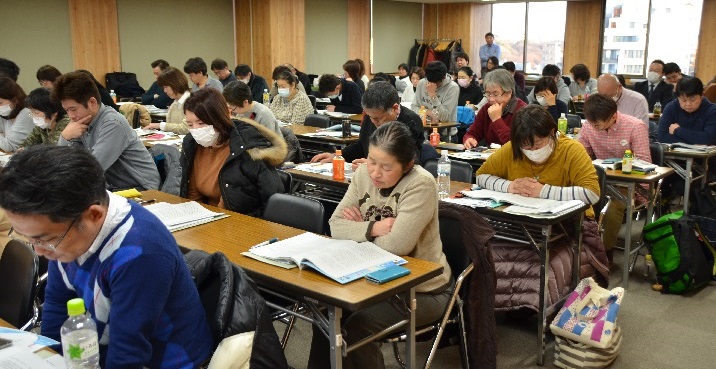 Jichiroren medical workers hold study meeting Jichiroren on January 20 held a study meeting for medical workers about "protecting lives and communities". Many nurses and clinical technicians from different areas of Japan participated in this 12th annual meeting to study situations of community-based medical care and exchange related acti...
2019/02/20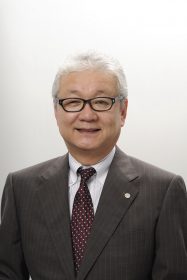 2019 New Year Message from the President Hitoshi Saruhashi A Happy New Year to you all. The kanji for the year 2018 was 災(sai), meaning "disaster." The main reasons why this Chinese character was chosen were because there had been a string of natural disasters, such as the earthquakes hitting Hokkaido and northern Osaka, torrential rai...
2019/01/15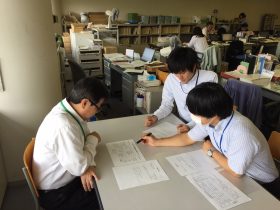 By Kazuyuki Kajino, bice-president, Ito City Workers' Union The municipal office of Ito City, Shizuoka Prefecture, has reduced the number of its public employees by more than 260 for the last 20 years. In order to improve any workplace where permanent staff are wholly insufficient for the task, members of Ito City Workers' Union have con...
2019/01/07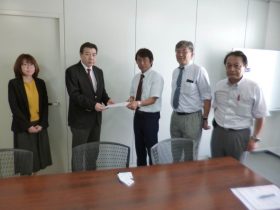 Jichiroren on October 1 made representations to the National Governors' Association, the Japan Association of City Mayors, and the National Association of Towns and Villages, demanding that they jointly request the national government to help develop local administrations, strengthen disaster prevention systems, and improve wage a...
2018/11/25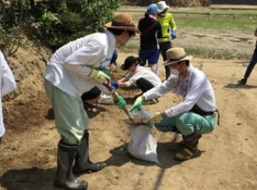 Record-breaking rain in July cau sed landslides and flooding in western Japan, resulting in many casualties, missing people, and damage to residents' houses. Many municipal workers in disaster-hit areas are working hard around the clock for swift reconstruction of residents' lives although they were also affected by the disaster. Jichiro...
2018/10/19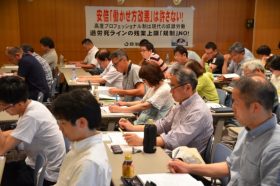 Jichiroren held a national exchange meeting in Tokyo on June 2, aimed at eradicating long working hours and improving safety and health at work. Jichiroren has carried out a campaign throughout Japan to visit its members' offices and to address issues of long working hours. The meeting was organized to share achievements in the campaign ...
2018/07/30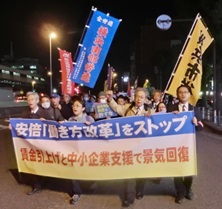 As the People's Spring Struggle Joint Committee staged a day of actions on March 15, members of Jichiroren held rallies and demonstrations throughout Japan on and around the day. Kanagawa: Rally and Demonstration after work hours The Yokohama City Employees' Union held a rally after work hours with 150 participants. Secr...
2018/05/21
We demand thorough investigation into falsification of official documents and Moritomo Gakuen scandal--Core of the issue is distortion of administration by treating public workers as servants of those in power Statement by Satoshi Nakagawa(Secretary General, Jichiroren) March 16, 2018 The Finance Ministry on March 12 reported to a boar...
2018/04/05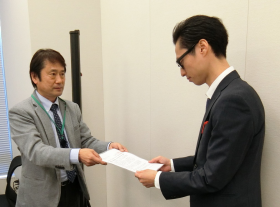 Members of Jichiroren's committee for withdrawal from nuclear power generation and promotion of renewable energy, on December 14, submitted a statement calling for effective evacuation plans in a case of a nuclear accident to the Cabinet Office and had a talk with officials of the Office. The committee's Chair Shingo Sakurai (Jic...
2018/03/01