New arrivals list
|
List of articles
|
Annual list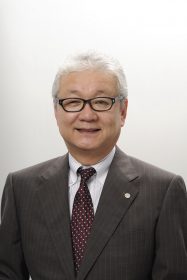 Let us talk about the Constitution in workplaces and courageously mark this year as major turning point  I wish you a Happy New Year. During last year, Prime Minister Shinzo Abe's aggressive attitude and personalization of national politics provoked public anger. It was also a year when opposition parties and citizens tenaciously develo...
2018/01/18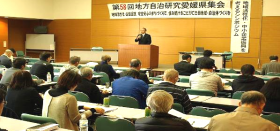 At a study meeting with business owners and scholars in Ehime Municipal workers in Ehime Prefecture held a study meeting on November 12 in Matsuyama City to examine their work and community to make their municipalities friendlier to residents who hope to keep living in their community. This is the 58th annual meeting they hosted with E...
2017/12/19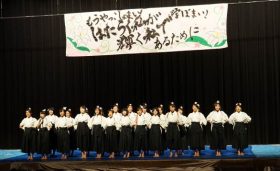 "For working women to shine" Women working in local governments gathered on September 2 and 3 in Nagoya City, Aichi Prefecture, and discussed how to balance their work and life and how to create a workplace where they can work with human dignity. This is the 37th national exchange meeting with 660 participants. Young members of t...
2017/10/26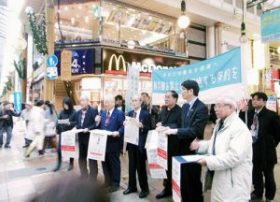 The Treaty on the Prohibition of Nuclear Weapons was adopted in the United Nations in July. Calling for the adoption of the treaty, Jichiroren conducted the "Hibakusha Appeal" international signature campaign. Its members collected signatures in the atomic-bombed cities of Hiroshima and Nagasaki. Ayaka Mine, member of the Nagasaki City Em...
2017/09/13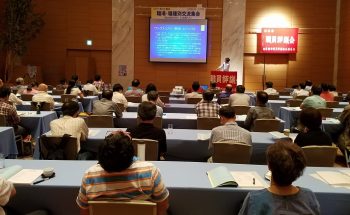 Municipal workers in Osaka Prefecture held a two-day study and discussion meeting where they shared concerns, problems and joys they have in their workplaces. This meeting was part of unions' efforts to respond to their members' wish to provide better services for residents and to contribute to developing local autonomy. It was the 21st meeting of this kind held on June 24 and 25 at the "Cityplaza Osaka" hotel with 119 members partic...
2017/07/24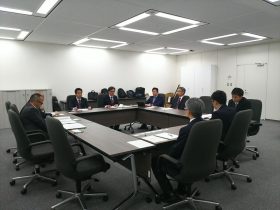 Members of the Fire Fighters Network (FFN) talked with national government officials over "power harassment" at work places, asking for its elimination, at the office of the Fire and Disaster Management Agency on April 14. Mr. Harashina, general secretary of the FFN, clarified what's going on at the work places of firefighters, saying "...
2017/07/10
Jichiroren working for amendment of bill, better services for residents, and protection of non-regular workers' employment On May 11, a bill to amend the Local Public Service Act and the Local Autonomy Act, proposed by ruling parties, was enacted with the support of all political parties except the Japanese Communist Party. The amended law is intended to give clear legal grounds to the employment of about 640,000 temporary workers i...
2017/06/15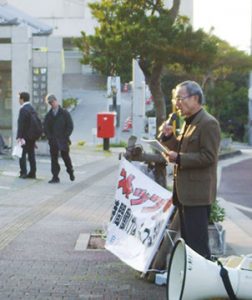 Calling for a drastic wage increase from the bottom up and a society where workers and citizens can live and work without anxiety, labor unions affiliated with the People's Spring Struggle Joint Committee carried out nationwide actions on March 15, the due date for response from most companies to union demands, and on March 16. Jichiroren members from Hokkaido to Okinawa prefectures visited workplaces and communities as well as conduc...
2017/04/13