jichiroren appeals for abolition of nuclear weapons
2022 demo by anti-nuclear motorcyclists in Akita Pref. calls for nuclear arms abolition under clear autumn skies
On September 9, a group of anti-nuclear motorcyclists organized by the youth group of Akita Jichiroren, demonstrated across Akita Prefecture to call for peace.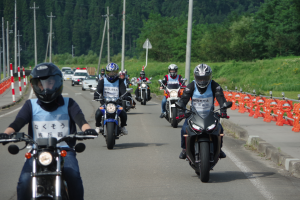 As President Vladimir Putin has hinted at the use of nuclear weapons in Russia's invasion of Ukraine, the possibility of the use of them has reportedly grown more than ever. The group members left Kitaakita City with eight motorcycles and two cars and drove a route–Semboku City, Daisen City, Ugo Town, Yuzawa City, and Yokote City–appealing for a nuclear-free and peaceful world to residents along the way.
In June the First Meeting of States Parties to the Treaty on the Prohibition of Nuclear Weapons (TPNW) adopted the Vienna Declaration which clearly rejects nuclear deterrence.
In August the Nuclear Non-proliferation Treaty (NPT) Review Conference was held at the UN Headquarters in New York for the first time in seven years. While it failed to adopt a final document due to Russia's opposition, the international trend for a world without nuclear weapons will continue toward the UN General Assembly, the Second Meeting of State Parties to the TPNW, and Preparatory Committee sessions for the n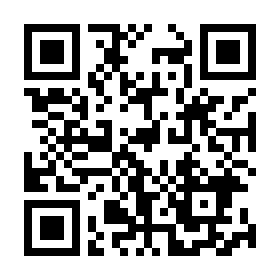 ext NPT Review Conference.
Backed by this strong public opinion for peace, the activities of the anti-nuclear riders attracted attention and were covered by Hokuroku Shimbun on September 10 and Akita Sakigake Shimpo on September 20.
Japan must immediately join TPNW
September 26 is the International Day for the Total Elimination of Nuclear Weapons designated by the UN. On tha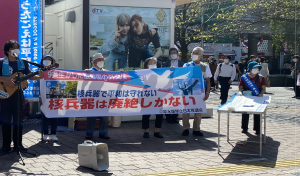 t day, publicity campaigns were carried out in many places throughout Japan. Members of Jichiroren's head office took part in an action in front of the statue of Hachiko, a bronze statue of a storied dog, in the square of the Shibuya Station, Tokyo.
The current of seeking to gain strength from the TPNW and achieve a world without nuclear weapons was demonstrated at the 10th NPT Review Conference in August. To save humanity from catastrophic consequences of nuclear weapons, it is essential that all countries join the TPNW.
The path Japan should take is not to revise Article 9 of the Japanese Constitution, acquire the capability to strike enemy bases, double its military spending, or discuss the nuclear sharing arrangement, but to join the TPNW.
The head office of Jichiroren continues to do its utmost to call for nuclear weapons to be banned, block military buildup, and prevent Japan from becoming a war-fighting nation.